The power of semi permanent makeup!
"It means that when I get up in the morning and I have no makeup on, at least I have eyebrows. It's made a huge difference."

-Helen Mirren
How much time do you spend doing your brows every day?
Maybe you've perfected the art of filling in your brows in five minutes, or you spend 10 minutes striving for the perfect shape but occasionally they don't turn out as hoped.
If you're spending five minutes each weekday on your eyebrows, that's a shocking 22 hours a year that you can't get back.
When you add your lips and eyeliner in at another 5 minutes each, that's 65 hours a year – that's almost three days, enough for a weekend city break!
FANTASTIC! 🌟🌟🌟🌟🌟I cannot compliment Simone enough. I had always wanted to take away the hassle of doing my eyebrows everyday and had looked in to microblading on a few occasion. After speaking to Simone, I felt confident I would be in safe hands. Simone talked me through exactly what would happen, what I should and shouldn't do beforehand to prepare, what I would experience during and how to look after my brows afterwards. Simone was extremely friendly, personable, and made me feel totally relaxed. I absolutely love the end the results and love my new brows!! I wouldn't hesitate to recommend Simone as she is the absolute professional and I love my new brows. Thank you 😊
Semi permanent makeup is a two step process and you can't achieve perfection in one session.
The 8 week top up session prices are listed here as well. See the individual service pages for more info on the SPMU options.
Your semi-permanent makeup will retain their colour for around one to two years. For long-lasting results, it is important to follow the aftercare instructions and take care of your semi permanent eyebrows, lips or eyelash enhancement, but you can also enjoy additional colour boosts up to two years after your treatment for a fraction of the original price!
My name is Simone and I created Sublime Beauty as I am passionate about giving women the confidence and convenience that comes from gorgeous brows, youthful looking lips, defined eyes and flawless skin. I trained at Harley Street Microblading Academy and The Eclipse School of Beauty in all aspects of semi-permanent makeup and have achieved the highest industry standard VTCT level 4 qualification in micropigmentation. 
Sublime Beauty offers the full range of semi permanent eyebrow treatments in Bromley. Powder brows give a fuller and more defined 'makeup look' and mimic the appearance of natural brow makeup. Ombre brows insert more pigment on the tail end of the brow and lighten in density towards the centre, creating a more 3 dimensional look. Or we may decide during your consultation to do a combination of these. 
There is also microblading, which creates natural looking, fine hair strokes using pigment.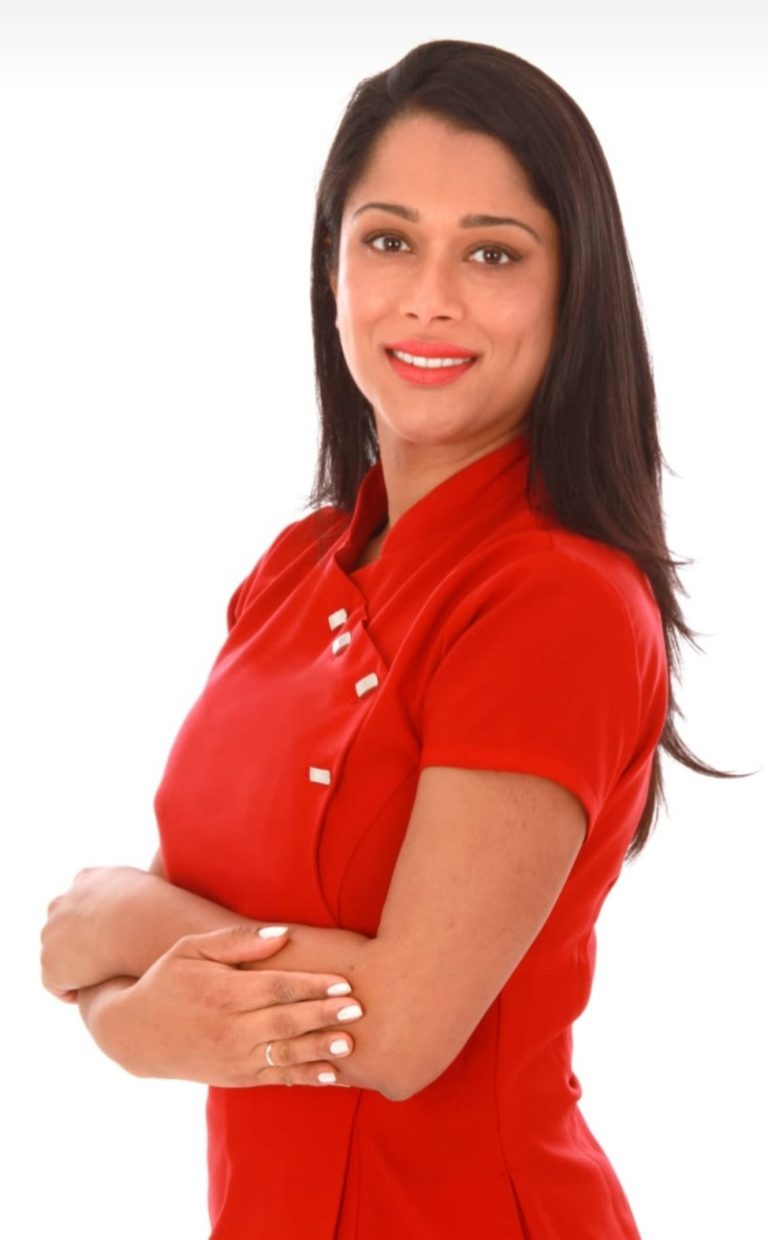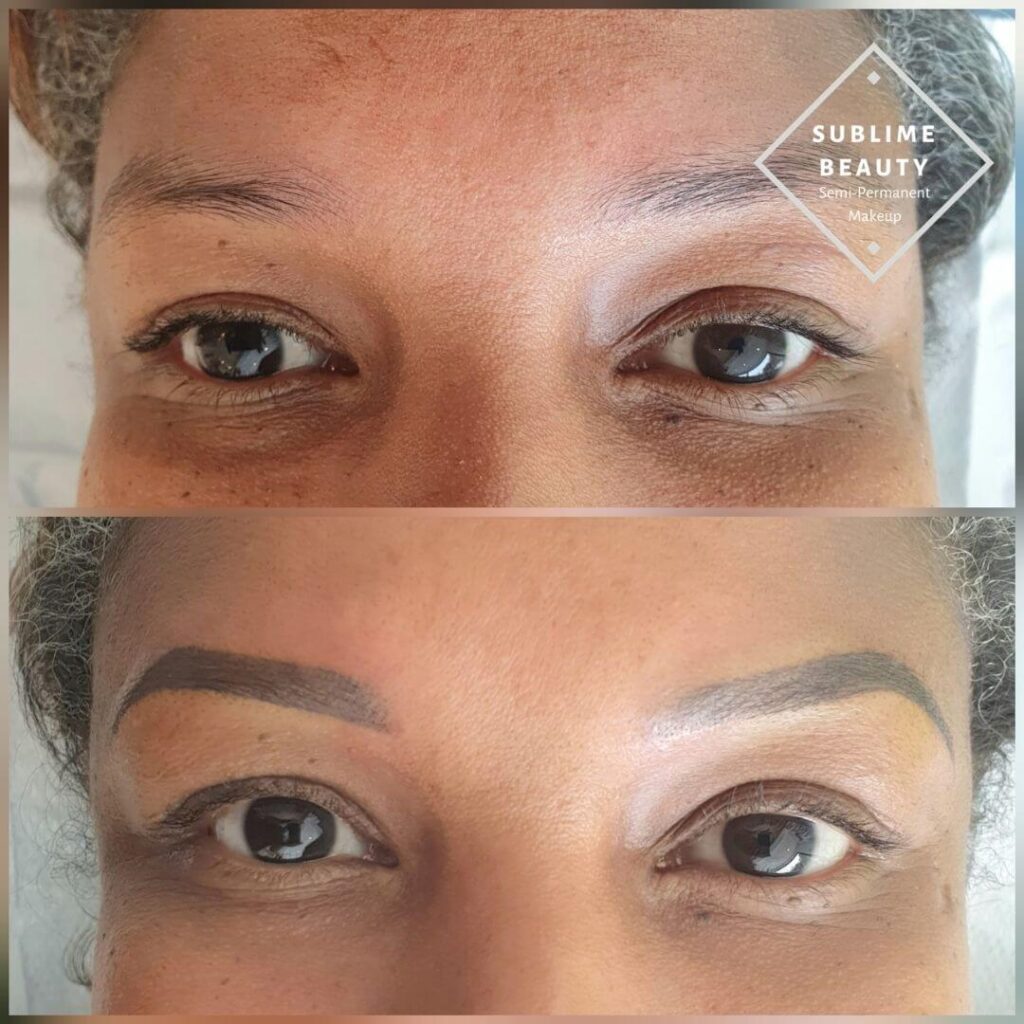 The best part is, I can come to you. There's no feeling like the comfort of your own home and licensing laws means that I can perform Lip Blush, Microneedling, Powder Brow or Microblading in Bromley, Greenwich or Croydon while you sit back and relax.
Get in touch for your free consultation and we can discuss what works best for you – Sublime Beauty is able to create your 'morning ready' brows from scratch. 
The women I've worked with now step out with eyebrows that are perfectly shaped to their face – and they don't need to spend time every morning touching them up!
Soon you could have beautiful brows that shape your face, making you look and feel younger and more confident!
My eyebrow journey has been AMAZING! I was really nervous about having micro blading and it took a while for me to finally book! Simone put me at ease and explained everything thoroughly. Simone is calm, gentle and great company (which is handy as the actual appointment is long!) I am over the moon with my finished look, I've had my top up, 4 weeks after the inital session and I couldn't be happier. During the 4 week gap Simone was on hand with any questions I had about my eye 'journey'. Simone's attention to detail is incredible and she really takes great care in making you feel comfortable and beautiful. Thank you Simone, you are brilliant. Amy
Our semi permanent eyebrow service includes everything you need to have gorgeous and precise eyebrows that last. This article tells you how it works and what to expect from a treatment with Sublime Beauty.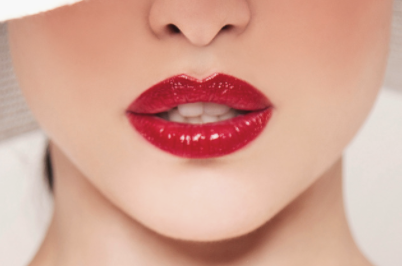 Lip Blush (also known as Lip Tattoo or Permanent Lipstick) is a professional cosmetic and aesthetic procedure that uses a machine to implant colour pigment into the dermis of the lips, resulting in fuller, more defined looking lips.
Semi permanent eyeliner is a new form of semi permanent makeup, giving you eyes that sparkle and save time every single morning!
Fill in your details here and I'll either email or call so we can begin to discuss your requirements.
A FREE consultation is just that – a free, no obligation discussion to understand what your requirements are and how Sublime Beauty can help. I can respond back by email (or WhatsApp if you provide your number) and we can go from there.