Hybrid Brow SPMU Treatment In Your Area
If you have ever suffered from sparse brow hair, especially in the beginning of the brows (above your inner-eye) that require daily filling in with makeup, then Hybrid Brows are right for you. Read on to find out more and book your free consultation today!
Hybrid Brows are essentially a variation of Combination Brows. Hybrid Brows combine  machine shading and hair strokes to create a multidimensional looking brow. With the Hybrid Brows technique, only the 'front' of the eyebrow has hair-like strokes, whilst the rest of the brow is completed with the Powder Brow technique. Hybrid Brows work well for clients who like something in between a natural and made-up looking brow and, like the Ombre brows, this brow style is growing in demand.
This technique works well on most skin types except very oily.
Benefits of Hybrid Brow Treatments
Hybrid Brows has many benefits, many of which you can see below: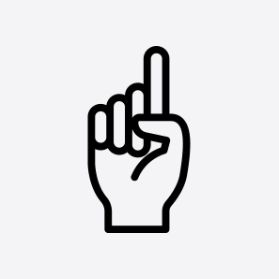 Ideal for clients that need significant definition and brow shape in sparse areas on the brow, especially in the beginning of the brows.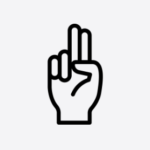 Ideal for clients who find that hair strokes alone do not create enough impact and need more definition and structure.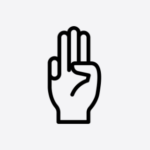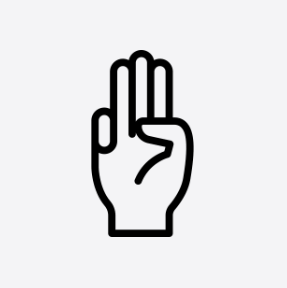 Machine shading can last longer than hair strokes, meaning that when the strokes fade, you will still have the colour and structure from the machine shading.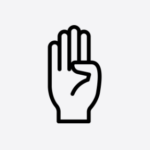 Using the face mapping technique, the brow is designed around your features, making them look like your brows, but on a good day, everyday!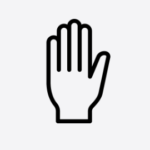 The brow will create symmetry and serve to balance your face.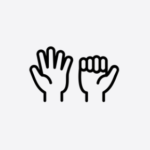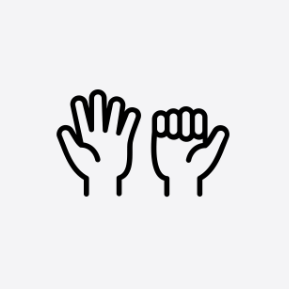 You will wake up every morning with the perfect brows that won't smudge or wash off.
Not sure if Hybrid Brows are the right option for you? No problem! Get in touch with me today and we can talk through a bespoke approach to achieve your beautiful new brows.
What's the difference between Hybrid Brows and Microblading?
Microblading uses a disposable tool throughout the brow area to create hair strokes. The result is so realistic that no one will know you have a cosmetic tattoo. It is suitable for normal to dry skin.
Hybrid Brows are a combination of Microblading and the Powder Brow technique. Realistic hair strokes are created at the front of the brow with Microblading. The rest of the brow is shaded in with a machine that implants pixels of colour into the skin in the same way as  with Powder Brows. 
Because this technique incorporates Microblading, it does not suit very oily skin as the hair strokes will fade prematurely and blur.
If you're unsure as to your skin type, you can still give me a call and have a free Hybrid Brow consultation to determine which brow treatment is right for you (or fill in the box below) and I'll call or email you at a suitable time.
How Much do Hybrid Brows Cost?
Consultation: Free!
First Session: £255 (which includes the £50 deposit)
Top-Up: £95 (or £85 when purchased at the same time as the first session)
Ready to book your appointment or free consultation?
If you're not quite ready to book a treatment but would like some more details about this (or any other) service, you can fill in the info above and I'll get back to you via a method that suits you – (usually either a phone call or an email).
What The Hybrid Brow Service Includes Here at Sublime Beauty
We pride ourselves in guiding our clients through their Hybrid Brow journey. We understand that clients have different needs and we address them on an individual basis. I only book in one treatment per day to ensure that you have my full attention before, during and after your procedure. Here is a list of what's included in our Hybrid Brow service:
A FREE, no-obligation consultation in your own home

Allergy patch test

Pre-treatment guidelines to ensure best results

Bespoke brow shape design that complements your natural features

Colour selection unique to your skin tone 

Application of a high-performing numbing solution which is left on the skin long enough to work!

Application of a safe numbing gel during your procedure to ensure maximum comfort

The treatment

Aftercare advice and support and an advanced healing serum to apply

Referral discount to lower the price of your next treatment!
Nano machine strokes on my eye brows with Simone at Sublime Beauty… a simply sublime experience and results! Simone is super professional, knowledgeable and has a very calming nature taking the time to explain everything and answering any questions. Simone offers a great service and I highly recommend her to anyone looking for a semi permanent make-up artist. Thank you Simone xxx
Simone is an amazing brow artist, I had my ombré brow treatment with her and the service was outstanding. She carried out the treatment in the comfort of my own home, at a time that was convenient for me. She put me at ease prior to treatment and assured that I was comfortable during treatment. I am very happy with my brows and would highly recommend Simone.
My eyebrow journey has been AMAZING! I was really nervous about having micro blading and it took a while for me to finally book! Simone put me at ease and explained everything thoroughly. Simone is calm, gentle and great company (which is handy as the actual appointment is long!) I am over the moon with my finished look, I've had my top up, 4 weeks after the initial session and I couldn't be happier. During the 4 week gap Simone was on hand with any questions I had about my eye 'journey'. Simone's attention to detail is incredible and she really takes great care in making you feel comfortable and beautiful. Thank you Simone, you are brilliant.
Loved having Simone a Microblading Artist work on my eyebrows. I've always wanted to try this and Simone has done a wonderful job, making my experience so comfortable. Simone is very professional, explaining everything step by step. Highly recommended.x
I loved having microblading with Simone, she is an artist, she is calm and she helped feeling comfortable. Simone is a wonderful professional, she explained step by step and patiently answered all my questions. I highly recommended, Simone had magic hands as I didn't feel any pain. 😉🧚🏾‍♀️
FANTASTIC! 🌟🌟🌟🌟🌟 I cannot compliment Simone enough. I had always wanted to take away the hassle of doing my eyebrows everyday and had looked in to microblading on a few occasion. After speaking to Simone, I felt confident I would be in safe hands. Simone talked me through exactly what would happen, what I should and shouldn't do beforehand to prepare, what I would experience during and how to look after my brows afterwards. Simone was extremely friendly, personable, and made me feel totally relaxed. I absolutely love the end the results and love my new brows!! I wouldn't hesitate to recommend Simone as she is the absolute professional and I love my new brows. Thank you 😊
How Do I Prepare to Get Hybrid Brows?
Before the treatment, you will need to:
Perform the patch test (which I will get to you in good time) to rule out any allergies to the pigment and numbing gel 

Complete a simple and quick online medical and consent form

Secure your appointment with a £50 deposit

Read and follow the treatment preparation guidelines

Contact me immediately if you are feeling unwell. A minimum of 24 hours cancellation notice is required to protect your deposit. 
To learn more, head over to my blog to read a full list of recommended do's and don'ts for your new eyebrows (before and after!)
What to Expect From Your Hybrid Brow SPMU Session
Every Hybrid Brow treatment is bespoke to the client, but some steps are the same as other SPMU techniques, despite delivering very different brows. Once we have ruled out any allergies to the pigment and numbing used, and your medical form indicates that you eligible to receive amazing brows:
Step 1: I'll turn up to your home at the time that best suits you
Step 2: We'll cleanse your brow area and I'll apply numbing cream to let it sit for 25-30 minutes
Step 3: Whilst you're numbing and enjoying a little drink or snack, I will set up the treatment bed, sanitised equipment and disposable equipment
Step 4: After numbing, I will then work on creating the perfect brow shape for your face. This will be based on your face morphology and your preferences. This is the longest part of the treatment, as I have a great eye for detail and you have to be more than 100% happy with the proposed design and colour
Step 5: Once the shape and colour has been secured, I will unseal the single use gamma sterilised Microblading tool used to create the hairstroke portion of your Hybrid Brows, and the needle cartridge for the shading. 
Step 6: Your treatment begins! You will be numbed throughout the process to ensure maximum comfort levels.
Step 7: All done! I'll see you in 6 to 8 weeks when your brows are fully healed for your top-up.
Ready to book your appointment or free consultation?
Aftercare for Hybrid Brows
The success of your Hybrid Brows treatment depends very much on the aftercare you take. I will do my best to support you through your aftercare so that it's as easy and painless as possible by:
Giving you a

full aftercare sheet

that clearly lists what you need to do over the next 7-10 day post-Hybrid Brow.

Providing a high-performing healing serum that will speed up the healing process therefore reducing the risk of infection and soothing the area.

Answering any queries or concerns you may have (within working hours).

Sending you a link to the relevant blog post here on the Sublime Beauty website as a refresher when required.
The Hybrid Brow Colour Boost Process
As semi-permanent makeup is designed to fade,  colour boosts are highly recommended to refresh the colour and shape before the brows disappear and you have to start again. Colour boosts can be done between 6 to 18 months depending on how dark you prefer your brows to be. Colour boosts cost less than the initial investment (around £105-£155) as they take less time to do with the shape already secured.
Why I'm the Best Choice for Your Hybrid Brow Treatment
Whoever you choose as your brow artist, please ensure that they are honest, and demonstrate in-depth knowledge in their field. You should never feel coerced to undergo a treatment; they must provide you with all the facts so that you can make an informed decision as to whether or not to go ahead with your Hybrid Brow treatment.
My Hybrid Brow Training
I originally trained at Harley Street Microblading Academy, then moved to more advanced training at the Eclipse School of Beauty in all aspects of semi-permanent makeup. I have also achieved the highest industry standard qualification – VTCT level 4 in micropigmentation.
Practice makes the perfect Hybrid Brow!
I'm passionate about giving women the eyebrows they have always wanted, so I practise daily and regularly invest in masterclass courses to provide the best possible service to my clients.
Where to Get your Perfect Hybrid Brows
If you're looking for "Hybrid Brows near me", then you can't get much closer than having the procedure done from the comfort of your own home! As a mobile SPMU therapist, I currently work in the following boroughs:
Bromley, Croydon, Lewisham, Greenwich
If you can't see your area here but you're not far away, you can still get in touch to see if I'm able to travel further for a slight additional expense. And if you're concerned about hygiene and safety, take a look at my blog on Mobile Beauticians.
Hybrid Brow Frequently Asked Questions
With correct use of numbing agents, the process may feel like light scratches on the skin, or you may feel nothing at all. An anaesthetic cream is applied to the eyebrow area for 25 to 30 minutes prior to the insertion of pigment to prevent any discomfort. Numbing cream is also applied during the process to maximise comfort levels. Hybrid Brows are only placed at the top most section of the skin in the junction between the epidermis and dermis. Don't be surprised if you almost fall asleep during your session!
Is Hybrid Brow Better Than Microblading?
There is no right or wrong answer to this question, as it depends on the look you are going for. Hybrid Brow can give you the softness of Microblading and the structure of Powder Brow. This is ideal for clients who are used to a more made up look, but still want to look natural.
Microblading is perfect for anyone looking for a hyper realistic look. It is particularly good for people who don't wear a lot of makeup on a daily basis as the brows won't stand out, but are visible enough to frame the face.
As Hybrid Brows use a machine (as with Powder Brow technique), more pigment can be deposited into the skin compared to the disposable hand tool used in Microblading. Machine brows therefore can last longer. The front hair strokes of a Hybrid Brow may fade faster than the rest of the brow, but the shape of the rest of the brow created by the machine will remain.
How long do Hybrid Brows last?
Depending on your aftercare, health and lifestyle, you can expect Hybrid Brows to last anything from 12 to 18 months. It will require touch ups, although not as frequently as Microblading. Yearly touch ups are recommended for all techniques to maintain shape and refresh the colour.
How Much Do Hybrid Brows Cost?
Hybrid Brows usually cost a little more than Microblading because it involves 2 different techniques and requires more material and time to perform. Microblading uses one disposable Microblading tool, but Hybrid Brow uses the Microblading tool and the disposable needle cartridge that attaches to the Machine. These cartridges usually cost £7 to £10 depending on quality and brand. However, the whole treatment price will also be based on the following factors:
The area you live in 

The artist's investment in training and their experience (which gets you the best possible result)

The SPMU pigment, Microblading tool and cartridge make used by the artist

If you have any correctional work to be done (such as colour correction) The number of sessions you need (in some cases, the client needs more than 2 sessions to perfect the look, especially if another artist's work needs correcting).
Ready to book your appointment or free consultation?
62 Greenway
Chislehurst
Kent
BR7 6JF
Sublime Beauty is a mobile business, serving the London Boroughs of Bromley, Greenwich and Croydon.