Sublime Beauty provides flawless semi-permanent makeup to help women look their best without the hassle of daily makeup routines. Clients choose Simone because she is highly qualified, professional and never rushes a treatment. She ensures that you understand each step of the process and delivers ideal results within the comfort of your own home.
Why Choose Sublime Beauty?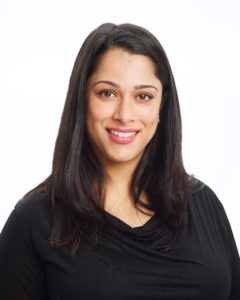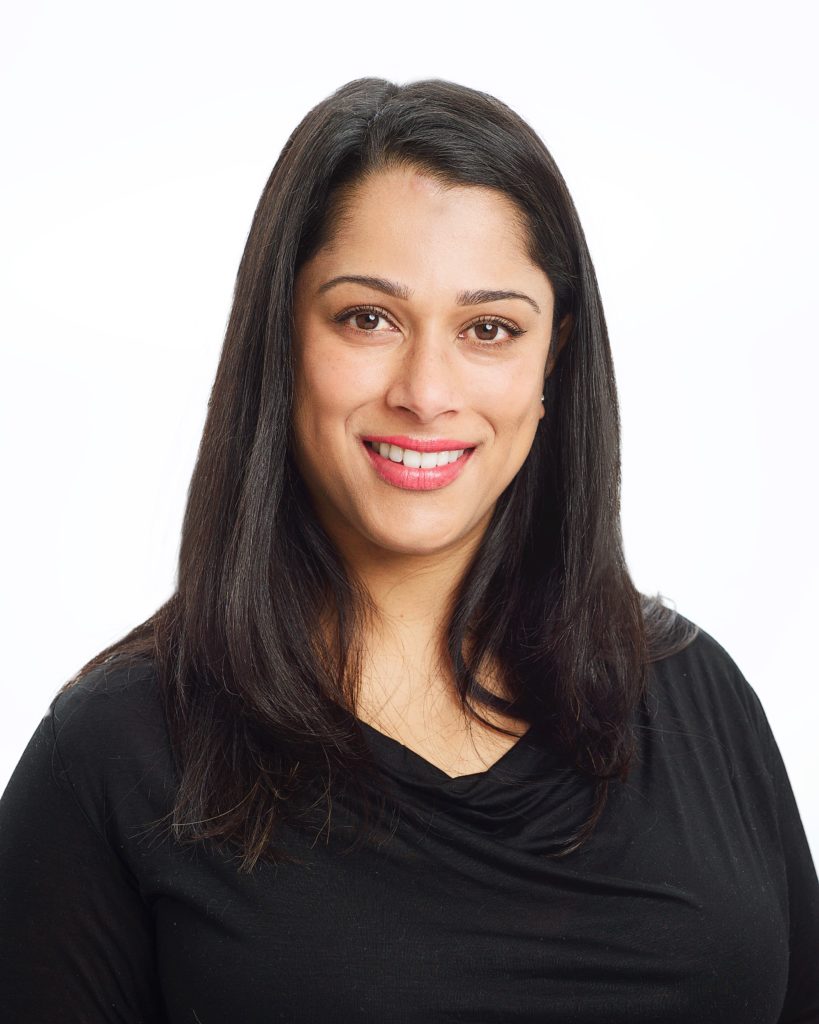 I'm Simone, the mobile semi-permanent makeup artist dedicated to giving my clients the confidence and convenience that comes with great skin, a gorgeous set of brows, youthful looking lips and perfectly defined eyes.
Between work, social and family commitments and the increased pressure to look good, women have a lot on their plate. I'm here to help remove some of that burden and give you days of your life back each year!
Mobile Eyebrow, Eyeliner, Lip and Skin Treatments
Semi-permanent makeup (SPMU) definitely has its benefits, but how are you supposed to find the time to actually get it done? 
You might find an SPMU / microblading artist you can trust, but if they live in another town and your other half has the car, how are you supposed to get there? 
By the time you've travelled there and back and had your treatment in between, your whole day is gone.
That's why I come to you!
There's no feeling like being in your own home, and if you're particularly nervous about your treatment or you're not sure it's right for you, going to a salon can put you out of your comfort zone.  
If you're in the London Boroughs of Bromley, Greenwich or Croydon, you can literally make yourself at home as you enjoy your semi-permanent makeup treatment. (And if you're not located in any of these places, get in touch anyway to see if I can make any recommendations).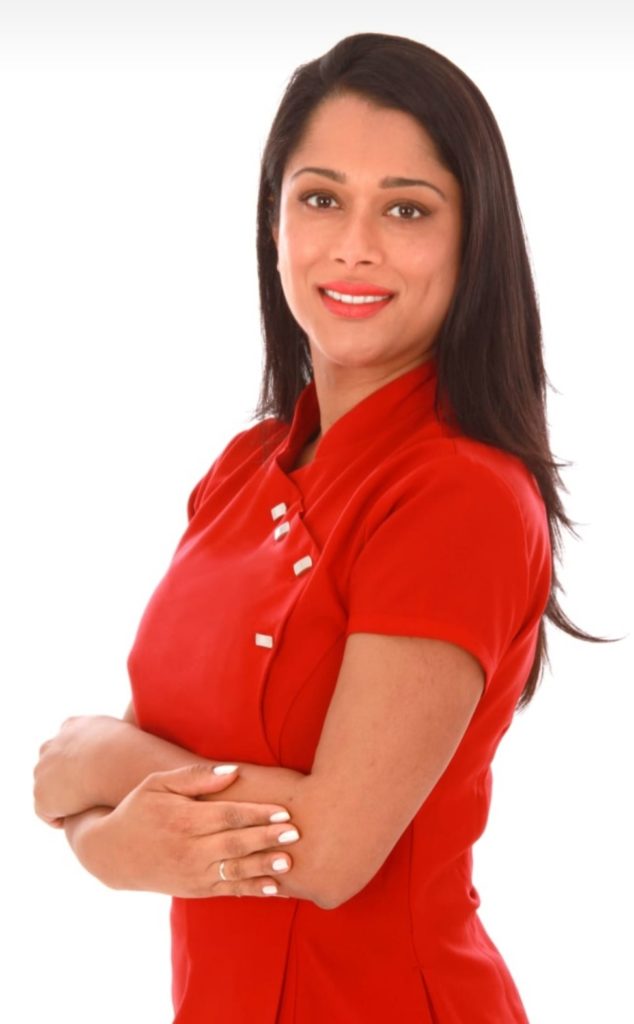 Ready To Book Your Mobile Therapist Treatment?
Mobile Beauty Service Prices For London
Semi Permanent Eyebrows from £205
Semi Permanent Eyeliner from £190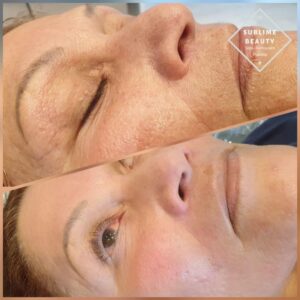 Collagen Induction Therapy from £100
For more in-depth info for all of these services, read our service page where you can find a full list of treatments and decide which one will help you achieve your goals.
Mobile Beauty Therapy Reviews
Don't take my word for it — here are some real reviews from real clients who can now go about their day looking fabulous without all that morning-routine effort!
Simone did a wonderful job with my brows and I am really, really happy with them. I had been thinking of getting them done for ages but was nervous about how they would look and whether it would hurt. Simone put my mind at rest by talking through the whole process in detail and explained the dos and don'ts of aftercare. She is very personable and I felt relaxed throughout the treatment. She is highly professional and takes great care with hygiene. I had the Machine Nano Stroke Brow and I can honestly say that it hardly hurt at all. As I am blonde I didn't want the brows to be overpowering and the end result was just what I had hoped for – very natural looking. I'm so happy not to have to pencil in brows any more!  Liz Minchin, August 2022
Fantastic experience and treatment! First experience of microblading , Simone was informative, patient and did an amazing job! She really took time to explain each step and to make sure I was 100% happy. At the first treatment she was cautious with the colour as I'd asked her to be, at the top up treatment went bolder and stronger which we agreed would work well. So happy with them, thank you xx .  K Jay, June 2022
Simone's artistry and attention to detail is second to none. I'd been thinking about having semi permanent make up done for a while and was so pleased that I found Simone. Not only is she the consummate professional but a really lovely person too. Highly recommended
.  Aley Tren, June 2022
Excellent service. Attention to detail and pain free. Very professional and hygienic. Pleased with the result and would highly recommend Simone.
.  Susan Towey, June 2022 
Simone really is so lovely and great at what she does. She was very thorough and made sure I was happy every step of the way. The results are great and I'm really happy with my brows. Thanks Simone :).  J B, April 2022 
I had a lovely experience with Simone, she was professional, hygienic and full confidence. That in turn gave me confidence and a great experience. I am loving my power brow and looking forward the when I have been through the transactions. Loving it very much!  Saadia Alege, March 2022
I love my brows . Simone was amazing , very professional and totally put me at ease . Can't wait to get more semi-permanent makeup done.  Julie Stephens, December 2021
I've had Microblading and Eyeliner treatments with Simone at Sublime Beauty and I'm super happy with the results. She was recommended to me by someone I trust and these treatments were the first cosmetic treatments I have ever had on my face. I don't regularly wear makeup either – so to have anyone handling my face is quite nerve-wracking. Simone has been completely professional throughout the process. She is incredibly knowledgeable about all of the treatments she performs and she's very honest about the results you can expect. She works carefully and cleanly and is really attentive to your comfort needs. I will definitely be booking future treatments with her!  Jen Sweet,  December 2021
Simone was punctual, professional but also fun. She explained the process in simple straightforward language. She made sure I was happy with the shape before, during and after the process. Simone was also very thorough in explaining the aftercare routine and providing aftercare products. I love, love, love my new brows. You're amazing – thank you Simone.  Suzy B, November 2021
Everything is explained. You are made comfortable and as things progress you are being spoken to and feel you are not alone. A lovely lady and she's done a great job. No regrets as I love the look. Most importantly, she will ask you your desired look.  Rosay 2000, November 2021
Nano machine strokes on my eye brows with Simone at Sublime Beauty… a simply sublime experience and results! Simone is super professional, knowledgeable and has a very calming nature taking the time to explain everything and answering any questions. Simone offers a great service and I highly recommend her to anyone looking for a semi permanent make-up artist. Thank you Simone xxx.  Pam E, October 2021
I was so impressed with the service Sublime Beauty provided and the finished result. Simone made absolutely sure I was happy with the shape during the mapping process and throughout, which was an important aspect for me and much appreciated. I didn't feel rushed at all and thoroughly enjoyed the creation process, so glad I waited until I found Sublime Beauty. Highly recommend! Xx.  Alex Lovell, September 2021
Simone was superb! Very professional, articulate and precise. Spent time ensuring the colour was exactly right for me, ensured at no point the treatment was painful and took her time to ensure the lip blush was perfect I have had lip blush in two different places prior over the years and Simone was by far the best! Definitely recommend (and I am not easily pleased
).  Liny Loo, August 2021
Sublime Beauty Qualifications and Specialities
Get the Best Industry Standard Results for your SPMU
I originally trained at Harley Street Microblading Academy, where I found that I was a natural at microblading, powder brow and Collagen Induction Therapy. I then went on to train at the Eclipse School of Beauty in all aspects of semi-permanent makeup and, as a result, achieved the highest industry standard qualification – VTCT level 4 in micropigmentation. 
The VTCT Level 4 is based on beauty therapy National Occupational Standards (NOS). This qualification is approved and supported by the Hairdressing and Beauty Industry Authority (HABIA), the standards setting body for hair, beauty, nails and spa qualifications. It's a prestigious qualification that certifies that an SPMU artist has achieved the highest standards in micropigmentation techniques, hygiene, professionalism and is recognised by international employers, governments and professional associations.
But I didn't stop there — it's important to keep up with what's happening in the beauty industry and I'm always taking additional courses to ensure that I'm implementing the latest techniques, and practising for at least an hour every single day to give you the best SPMU treatment of your life!
I love what I do because it makes my clients feel good and confident. Helping women at a local level is important to me. Every month, I perform a free treatment on women who have suffered from cancer. They can choose between SPMU eyebrows, lips or eyeliner. Their top up session is also complementary.
Tropic Ambassador: Because Quality Matters
I'm also a proud Tropic Ambassador and can arrange for beauty solutions to be sent safely and directly to you at home, so that you can keep your glow even when you can't get to a salon.
I've chosen to work with Tropic not only because I LOVE their products, but because Tropic's infinite purpose to create a healthier, greener and more empowered world resonates with me. Products are freshly made and 100% naturally derived. My skin has never looked better.
Sublime Beauty at the Bromley Federation of Small Businesses
Put an end to unruly brows and exhausting makeup routines and claim back your time — because you'd be surprised how much of it you spend on your eyebrows!
Don't Miss Out On The Best Brows Of Your Life!
Get in touch for your free consultation and have all your questions answered — soon you could have beautiful brows that make you look and feel younger and better (all without having to get up early to fit in your whole routine).
62 Greenway
Chislehurst
Kent
BR7 6JF
Sublime Beauty is a mobile business, serving the London Boroughs of Bromley, Greenwich and Croydon.