Semi-Permanent Makeup Services from Sublime Beauty
At Sublime Beauty, we believe that Semi-Permanent Makeup should enhance your natural beauty. It is a time-saving cosmetic procedure that helps you wake up looking like the best version of yourself.
Our Semi-Permanent Makeup Services in London
We offer a number of services here at Sublime Beauty because we know that one size doesn't fit all. This is also why we offer a FREE, thorough consultation to understand your goals and discuss how we can make them happen.
All treatments are bespoke to you and never rushed to ensure a perfect experience and result. Scroll down the page or click on a link below to see our full range of semi permanent makeup treatments.
Blush/Lipstick effect  – from £240
Lip liner – from £110
Collagen Induction Therapy (CIT)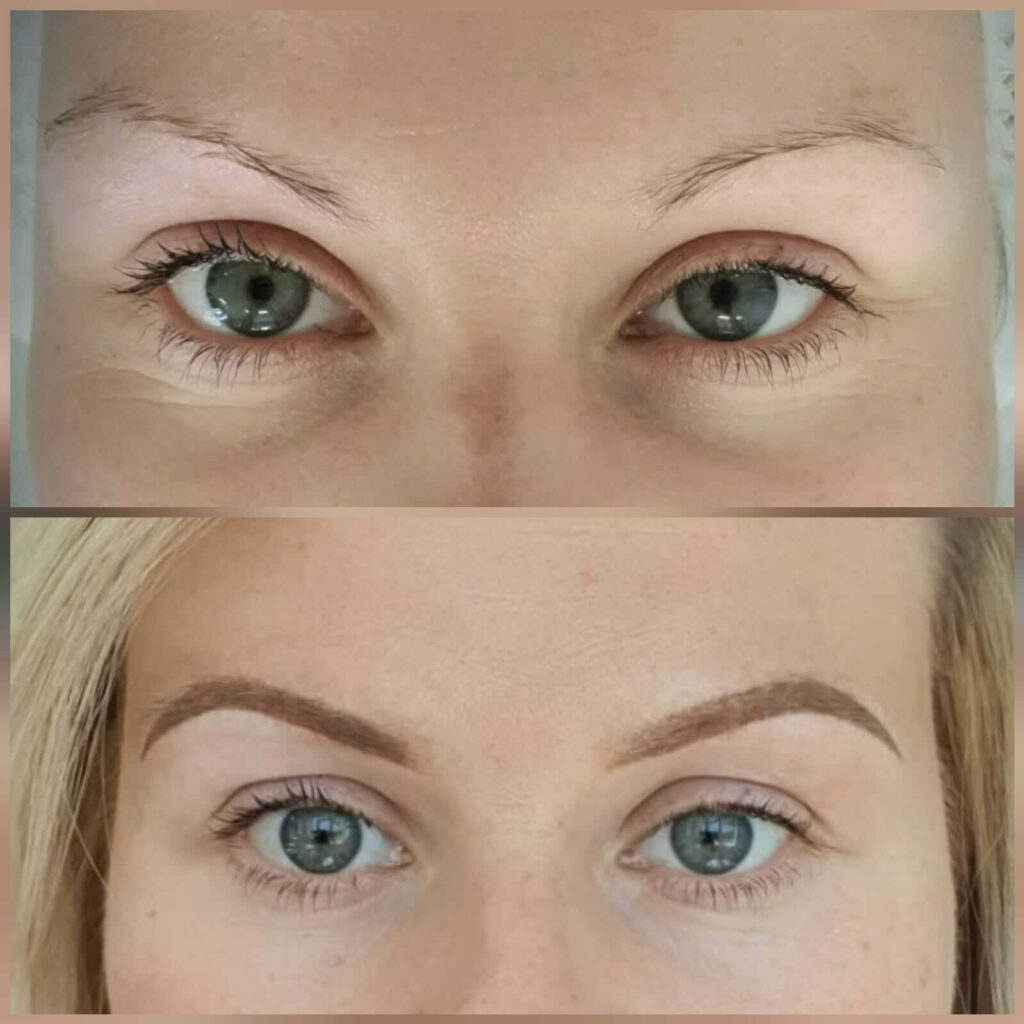 Eyebrows frame the face and enhance our natural beauty. With time, or overplucking, our brows naturally thin out. This is completely normal, but now we have the option to restore them with age-defying Semi-Permanent makeup. 
Maybe you've perfected the art of filling in your brows super quickly, or you spend 10 minutes striving for the perfect shape but occasionally they don't turn out as you'd hoped. If you're spending just five minutes each weekday on your eyebrows, that's a shocking 22 hours a year that you can't get back.
If you're fed up with wasting time and effort on your brows or having them wipe off during the day, or perhaps you're simply looking for an answer to brows that lack shape, symmetry or definition? If any of the above is true, then Semi-Permanent Eyebrows may be the perfect solution for you!
Here at Sublime Beauty we can create flawless, long-lasting eyebrows with the technique most suited to your skin type, facial structure and expectations. 
Depending on which treatment is best for you, prices start from £205.
To find out more details, including what's included with each service and suggestions for after-care, visit our SPMU Eyebrows page here on Sublime Beauty.
Prices for this treatment start at £205
Microblading gives you the most natural-looking results. It is done with a handheld tool. Like most technicians, I use disposable single-use blades inserted into a sterilised pen-like casing, dipped into pigment and used to create small strokes on the epidermis of the skin that look exactly like natural brow hairs. 
Microblading is most suitable for clients with sparse, thin or uneven brows. However, it is not suitable for clients who have oily skin or large pores around the brow area. The elegant Helen Mirren said that microblading "made a huge difference" to her thinning eyebrows. You can find out more about the full Microblading Service on this page.
Prices for this treatment start from £325
Just like Microblading, Nano machine strokes give you the most natural-looking results. But unlike Microblading, the realistic hair strokes are done with a digital, low vibration machine. This is the latest technique in semi-permanent eyebrows and causes less trauma to the skin and heals quicker than microblading. You can get better pigment retention and longer lasting results with this technique. In addition, it can be used on any skin type, giving it the edge over the traditional microblading technique.
You can see this technique being practised in the accompanying video below.Machine Nano Strokes, natural looking eyebrows without Microblading!
Prices for this treatment start at £215
Powder Brows are an increasingly popular technique which, like Nano brows, is also performed with a digital machine. The disposable cartridges containing a single or multiple needles are dipped into the pigment and deposit tiny dots of colour onto the epidermis of the skin. This pixelated effect gives the brow a 'powder' or 'made-up' look for clients looking for a more 'solid' final result. Of course, the density of colour is down to client preference and this method is great for those who are not suited to microblading and have sparse or thinning hair. Remember Tori Spelling's ultra thin eyebrows in Beverley Hills 90210? Thanks to Powder Brow those tadpoles have been left where they belong… in the 90s!
Prices for this treatment start at £255
As the name suggests, Combination Brows is a combination of the powder brow technique and the microblading technique. The full brow is fully microbladed with the hand tool then shaded by the digital machine. This technique is ideal for clients who are suited to microblading and want a more 'defined' yet natural look. Mila Kunis is often photographed rocking this look.
Prices for this treatment start at £255
Hybrid Brows are essentially a variation of Combination Brows. During Hybrid Brows treatment only the 'front' of the eyebrows have hair-like strokes, whilst the rest of the brow is completed with the powder brow technique. Hybrid brows work well for clients who like something in between a natural and made-up looking brow and, like the Ombre brows, this trend is growing in demand.
Prices for this treatment start at £250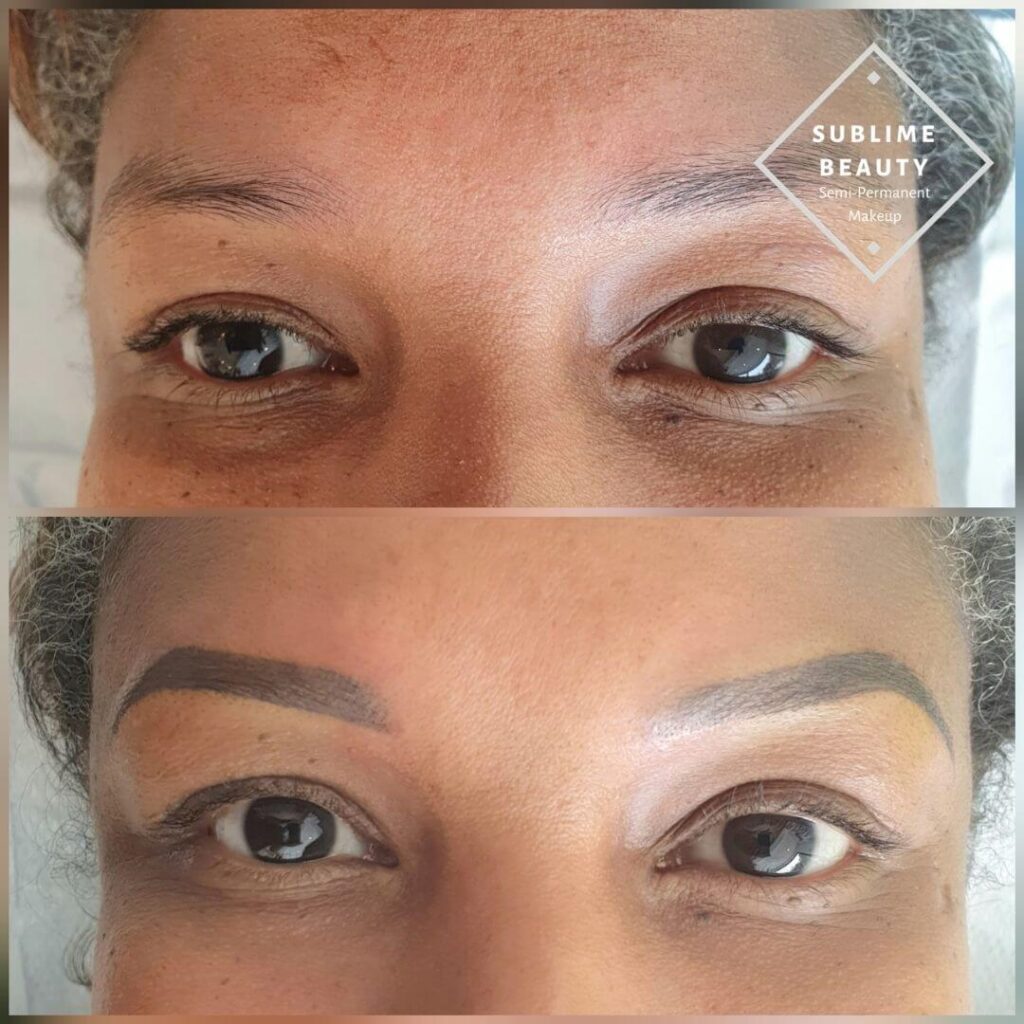 Using the same machine used for Powder Brows, Ombre Brows are created by depositing more pigment at the tail-end of the brow, and gradually lessening in colour density towards the front of the brow. This unique progression from dark to light gives the brow a modern 3D look that is favoured by celebrities like Kylie Jenner and is suitable for clients with all skin types.
Not sure which service you need? Don't worry — we'll be able to discuss during our free SPMU consultation to make sure you're getting exactly what you need to achieve the look you want.
Nano machine strokes on my eye brows with Simone at Sublime Beauty… a simply sublime experience and results! Simone is super professional, knowledgeable and has a very calming nature taking the time to explain everything and answering any questions. Simone offers a great service and I highly recommend her to anyone looking for a semi permanent make-up artist. Thank you Simone xxx
Simone is an amazing brow artist, I had my ombré brow treatment with her and the service was outstanding. She carried out the treatment in the comfort of my own home, at a time that was convenient for me. She put me at ease prior to treatment and assured that I was comfortable during treatment. I am very happy with my brows and would highly recommend Simone.
My eyebrow journey has been AMAZING! I was really nervous about having micro blading and it took a while for me to finally book! Simone put me at ease and explained everything thoroughly. Simone is calm, gentle and great company (which is handy as the actual appointment is long!) I am over the moon with my finished look, I've had my top up, 4 weeks after the initial session and I couldn't be happier. During the 4 week gap Simone was on hand with any questions I had about my eye 'journey'. Simone's attention to detail is incredible and she really takes great care in making you feel comfortable and beautiful. Thank you Simone, you are brilliant.
Loved having Simone a Microblading Artist work on my eyebrows. I've always wanted to try this and Simone has done a wonderful job, making my experience so comfortable. Simone is very professional, explaining everything step by step. Highly recommended.x
I loved having microblading with Simone, she is an artist, she is calm and she helped feeling comfortable. Simone is a wonderful professional, she explained step by step and patiently answered all my questions. I highly recommended, Simone had magic hands as I didn't feel any pain. 😉🧚🏾‍♀️
FANTASTIC! 🌟🌟🌟🌟🌟 I cannot compliment Simone enough. I had always wanted to take away the hassle of doing my eyebrows everyday and had looked in to microblading on a few occasion. After speaking to Simone, I felt confident I would be in safe hands. Simone talked me through exactly what would happen, what I should and shouldn't do beforehand to prepare, what I would experience during and how to look after my brows afterwards. Simone was extremely friendly, personable, and made me feel totally relaxed. I absolutely love the end the results and love my new brows!! I wouldn't hesitate to recommend Simone as she is the absolute professional and I love my new brows. Thank you 😊
Prices for this treatment start from £190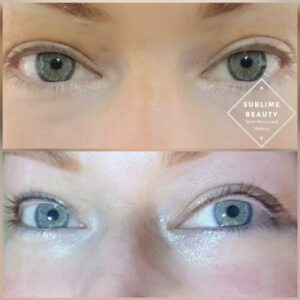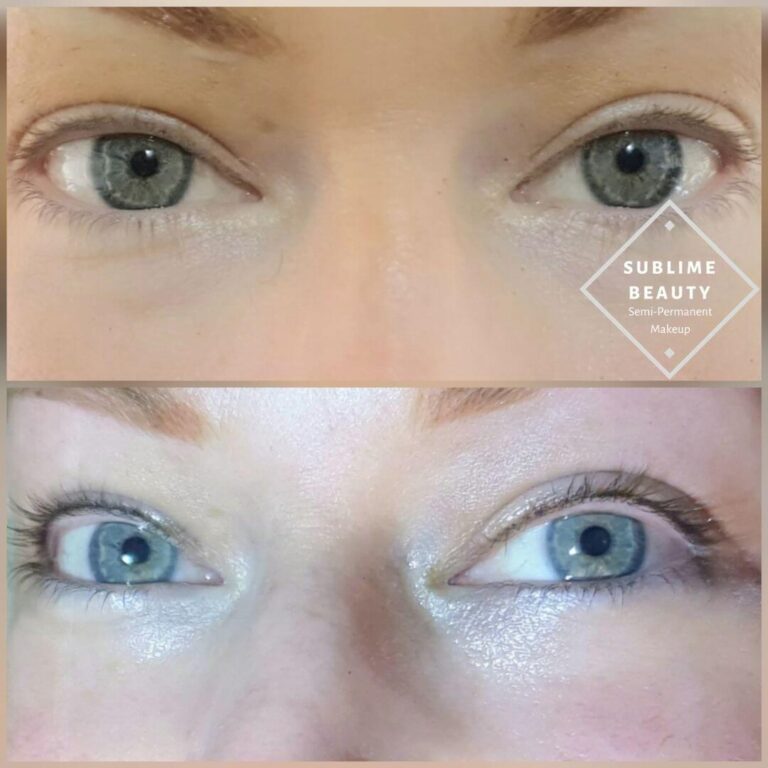 Semi-Permanent Eyeliner creates the appearance of thicker lashes and naturally enhances the eye shape and colour. 
Depending on your eye shape and preference, it can be placed on the top, bottom or both parts of the eyelids. Pigment is gently and precisely deposited in between the lashes using a digital machine. As eyes generally have the least number of blood vessels compared to other parts of the body, semi-permanent eyeliner can be one of the least painful treatments. Numbing is applied prior to and during the procedure, making the treatment feel like a light tickle over the skin (similar to applying pencil eyeliner). 
A colour boost is recommended every 12-18 months to refresh the colour. Think of all the time and money you'll save not having to apply eyeliner over 365 days!
One word... AMAZING. Love love love my eyeliner, amazing service, 10/10
I was recommended Simone , Sublime Beauty by a friend. I was interested in having semi permanent makeup but due to the pandemic I wasn't able to have it immediately. I kept in touch with Simone throughout and we discussed what it was I wanted to achieve. I was finally able to have treatment when lockdown lifted. Simone is such a lovely lady, very professional, warm and friendly and takes pride in her work ensuring you are happy with the end result. Simone is a local hero because she offers cancer patients a free treatment to give something back to society . Having semi permanent makeup has helped boost my confidence. I would highly recommend Simone to anyone wanting to have semi permanent makeup She really is amazing at what she does. I am so happy with the outcome.
Simone was excellent! She let me know all about the process from start to finish. She is a true artist and a very steady hand. Thank you for my beautiful eyes!
Price for Lip treatments start from £240
Semi-Permanent Lip Blush defines your natural lip contour and reduces the signs of ageing around your lip area. It can be used to restore your natural lip colour so that your lips appear more evenly coloured and fuller. If you prefer a 'lipstick' effect, bring in your favourite colour or choose from our wide selection of pigments so you can save time and money with colour that stays put 24 hours a day!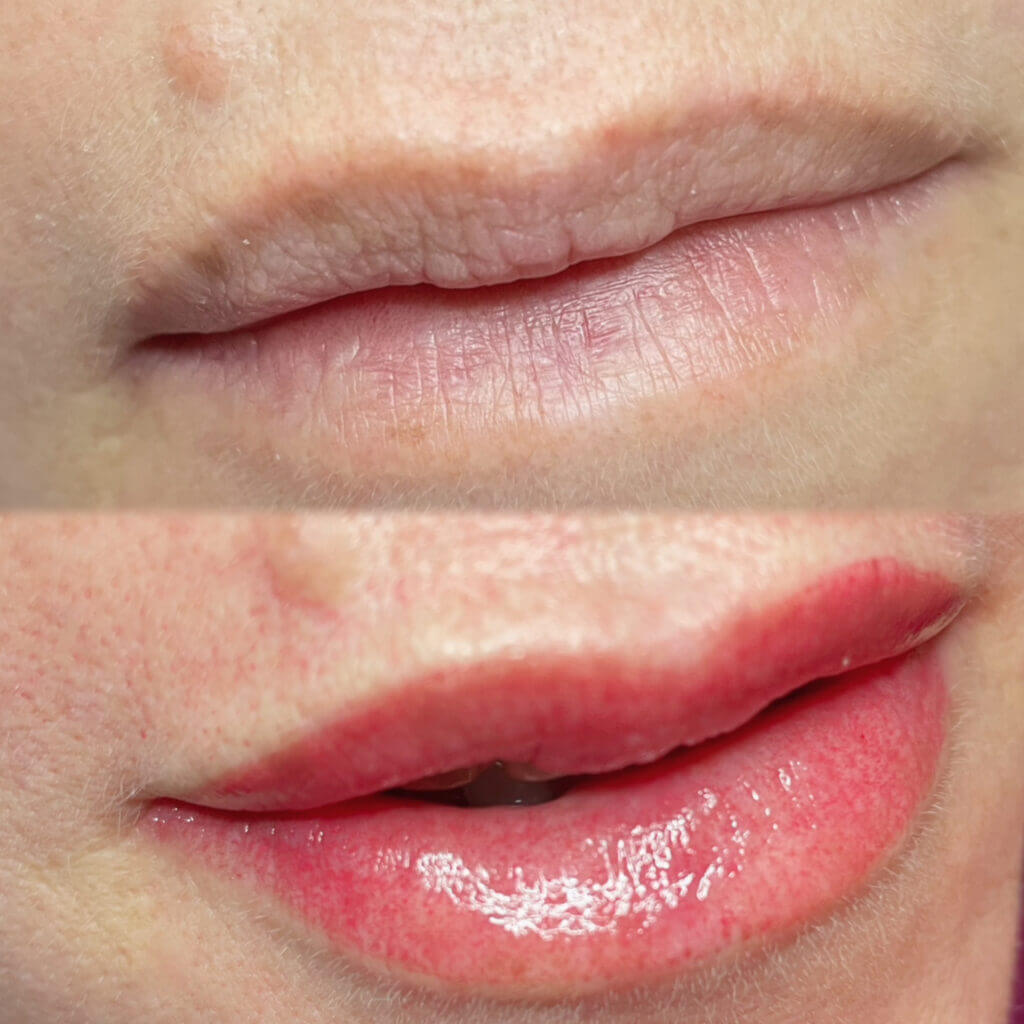 Excellent service. Attention to detail and pain free. Very professional and hygienic. Pleased with the result and would highly recommend Simone. 👌
Simone was very professional - did a fantastic job. Great aftercare. Highly recommended.
Simone has done a wonderful job! She is so professional and thorough. I thought that the procedure would hurt but I didn't feel a thing thanks to Simone taking the time to ensure that I was comfortable. It's great having lip colour that doesn't rub off!
Simone was superb! Very professional, articulate and precise. Spent time ensuring the colour was exactly right for me, ensured at no point the treatment was painful and took her time to ensure the lip blush was perfect I have had lip blush in two different places prior over the years and Simone was by far the best! Definitely recommend (and I am not easily pleased😀)
Collagen Induction Therapy (CIT) / Microneedling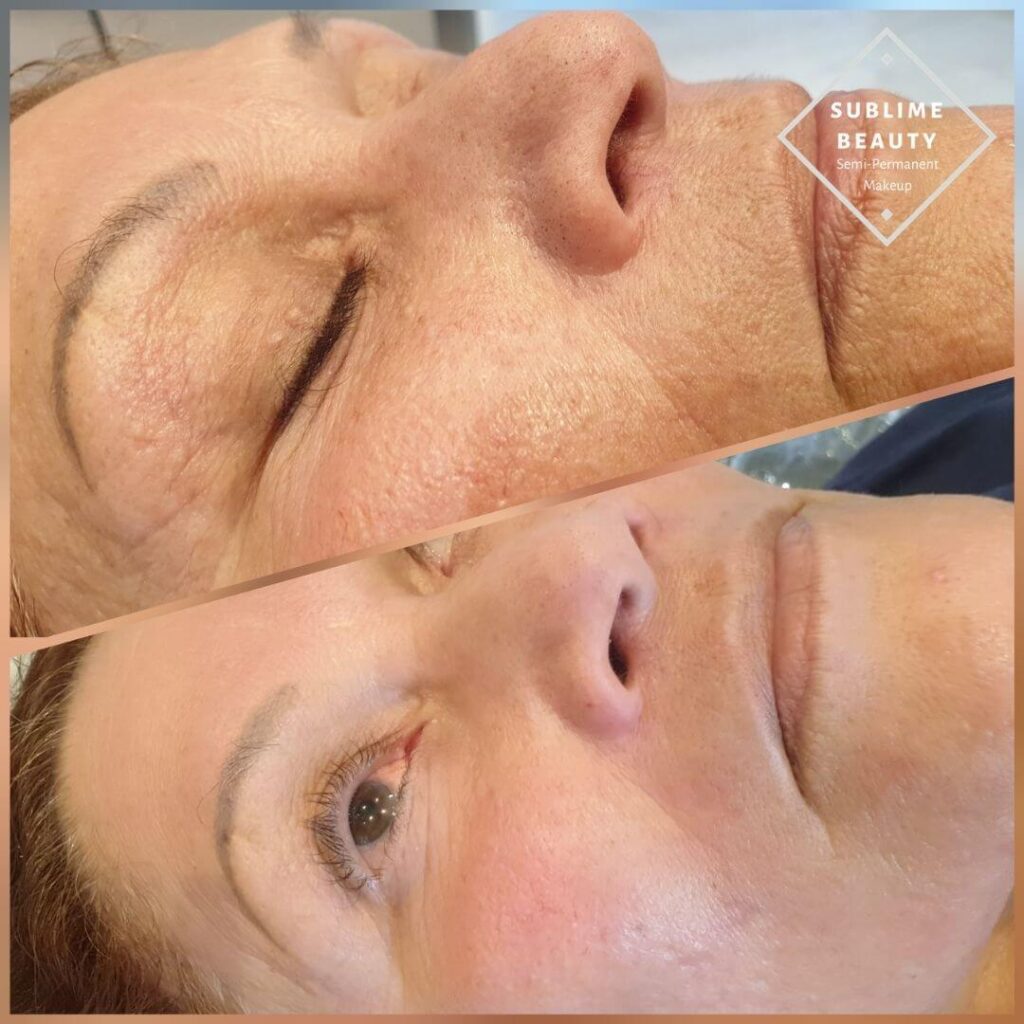 Collagen Induction Therapy (CIT), also called Microneedling, promotes healthy, glowing and youthful looking skin! It works by creating microscopic superficial puncture wounds on the skin, releasing growth factors that stimulate fibroblast production that create new collagen and elastin.. You'll look healthy, and have a more youthful glow you'll notice immediately!
When performed by experts like ourselves, the controlled trauma to the skin is safe and does not damage the epidermis and healthy tissue. CIT treats everything from wrinkles, hyperpigmentation and dull skin to skin problems such as acne, scarring, and stretch marks (on the body). Recovery is rapid with no residual pain or discomfort. There's also no down time required, which means you can resume your normal daily routine straight after treatment.
Benefits of Microneedling
A reduction in fine lines and wrinkles

Skin looks hydrated and supple

Improves skin radiance

Acne scar and traumatic scar appearance improvement

Reduction of sun damage blemishes

Each treatment lasts just under an hour. A course of 3 treatments is recommended.

No need to numb the area being treated, unlike other SPMU treatments
I've had my eyebrows and collagen induction therapy done with Simone, she was very professional and I was delighted with the results. She explained everything clearly and gave me lots of good aftercare advice which I've been following. I was very happy with the entire treatment process,I found it very relaxing!
Book your no-obligation free SPMU consultation today
There are many benefits of SPMU and since all treatments are bespoke, we can help you choose the treatment that will best serve your needs.
1 – Save Time
Save precious time, especially in the mornings, by waking up with long lasting, smudge-proof makeup.
2 – Avoid Frustration
Your SPMU is bespoke to you and  you won't have the frustration of 'bad makeup days' any longer.
3 – Continuous Flawless Results
Unsteady hands or visually impaired? No problem. SPMU gives you long lasting flawless results all year round.
4 – It won't smudge or come off
The need to touch up your makeup is eliminated. It will save you both time and money in the long run, and you will never have to worry about getting caught in the rain.
5 – Asymmetry Correction
No one is completely symmetrical, but if your brows or lip contour is noticeably wonky, SPMU can correct shape and placement making asymmetry a non issue.
6 – Boost your Confidence
Looking like the best version of yourself can boost confidence, and when you're confident, you're unstoppable.
Yes! Semi-Permanent Makeup can be a great fit for you if:
You have undergone chemotherapy or have alopecia.

You are allergic or sensitive to conventional makeup.

You are visually impaired and therefore struggle with applying makeup.

You have unsteady hands.

You are a professional figure or person who needs to look your best at all times.

You desire perfect eyebrows/lips/eyeliner without the hassle or expense of daily application.




You find it difficult to buy makeup that properly matches your skin type and tone.




You have asymmetrical or overplucked eyebrows that you would like correcting.
Book your no-obligation free makeup consultation today
Frequently Asked Questions about Semi Permanent Makeup
What Can I Expect After an SPMU Session?
Once your treatment is complete, I will give you aftercare advice to follow for the following 7 to 10 days. We will also book your 6-8 week top-up appointment which is required for any finishing touches or colour density adjustment.
You will not be able to wet the brow area for 7 days post treatment (or until the skin is fully healed). Lips and eyelash enhancement require a different aftercare process where you will wash the area regularly. You may experience a slight swelling around the area which normally ceases within 48 hours.
It is normal for SPMU to be more intense in colour during the few days. The colour will fade by approximately 30% to 50% during the first 5-10 days and can be adjusted during your top-up session. See 'Will My Semi Permanent Eyebrows Fade' for more information on this point.
Are You Really Allowed To Perform SPMU Treatments At Home?
Yes! I am. In many places across the UK local councils don't allow mobile microblading. I'm fortunate to operate in Bromley, Lewisham and Croydon which don't currently have any restrictions on travel for this service. It's definitely a good idea to check local rules when booking a beautician!
An anaesthetic cream is applied to the eyebrow area to prevent any discomfort during the process. SPMU only works at the topmost section of the skin. With correct use of anaesthetic cream, the process may feel like light scratches on the skin, or you may feel nothing at all. I've even had clients who relax so much they fall asleep mid-procedure!
Got a different question? Head over to the specific service page you're interested in or give me a call today.
Is it Safe to Have Semi Permanent Makeup Whilst Pregnant?
There are some very mixed views on this question. But in my opinion, I would refrain from performing the procedure on a pregnant client for the following reasons:
1 – Hormonal Changes
Vascularisation (the formation of blood vessels) is improved in the body by high oestrogen levels. Because of this, experts say women tend to bleed more whilst they are pregnant. Indeed, clients are advised to avoid any blood thinning substances such as alcohol prior to the procedure as this causes excessive bleeding. If the client bleeds too much, the pigment is diluted and pushed out by the excessive bleeding and therefore, less than ideal amounts of pigment are absorbed by the skin. This means that the brow may not take too well and you'll require more than the two standard sessions to achieve your desired look, costing you more time and money than you had initially hoped for.
2 – Potential Infection Risk
Increased vascularisation could also mean that healing may take longer, therefore increasing the risk of infection. The health of mother and baby is not worth the risk for a cosmetic procedure.
3 – Lack of studies
Studies appear to be lacking into the effects of pigments on a developing foetus. Although some SPMU artists will claim that the use of organic pigment is safer, they still contain trace amounts of naturally occurring iron oxide and nickel. This is harmless to adults as fully developed bodies can process them, but this may not be the case for a foetus which is in its early stages of development.
What are my other options?
There is nothing stopping you from booking a free consultation with a reputable Microblading SPMU Artist that can guide you on a treatment that would best suit you.
I offer free consultations and can demonstrate how SPMU can enhance your natural features. I can also suggest non permanent makeup options and how you can do this at home to achieve your desired look. There are a variety of products out there in the market that are smudge proof, enabling you to enjoy your brows for the day.
​Ultimately the decision is yours, but having worried through every second of my pregnancy, I would advise you to wait, and at a time that is convenient (and safe) for you and baby, I will come to you and give you the SPMU treatment you've always wanted without the need to arrange a babysitter. As the advert says, 'good things come to those who wait'!
Mobile Semi-Permanent Makeup by Sublime Beauty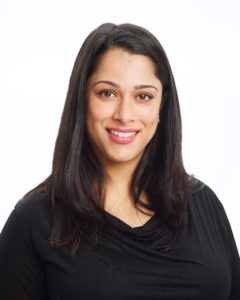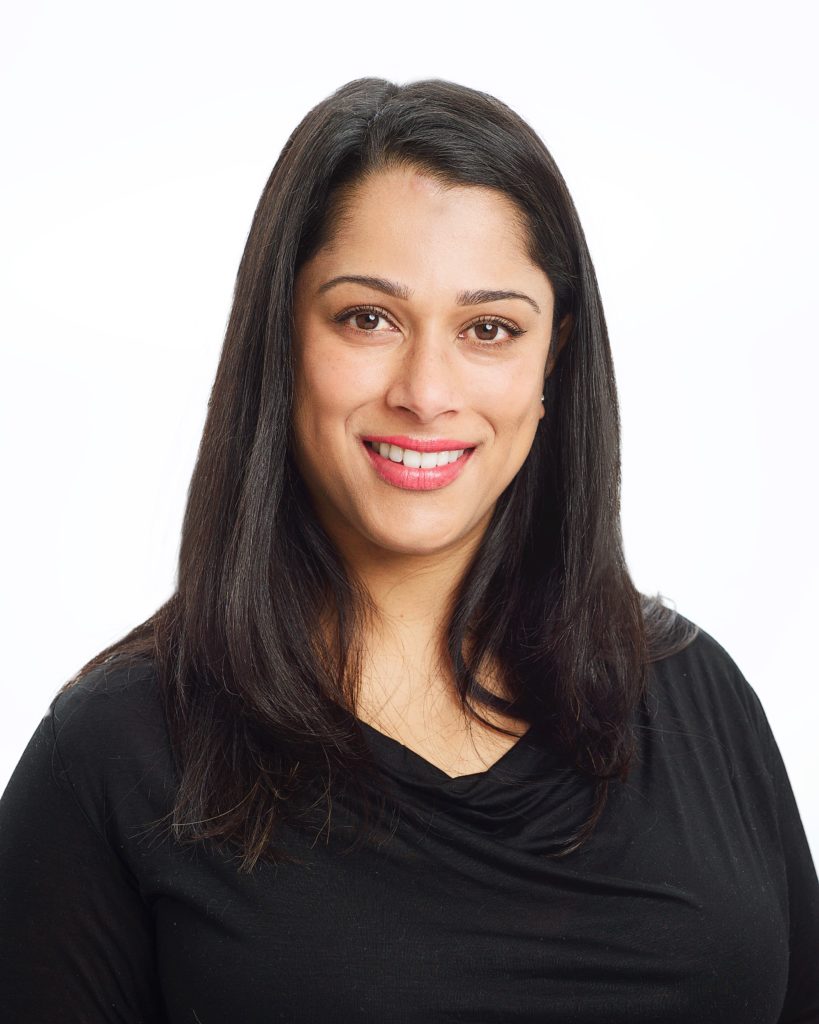 I originally trained at Harley Street Microblading Academy, where I found that I was a natural at microblading, powder brow and Collagen Induction Therapy. I then trained at the Eclipse School of Beauty in all aspects of semi-permanent makeup where I achieved the highest industry standard qualification – VTCT level 4 in micropigmentation. 
The VTCT Level 4 is based on beauty therapy National Occupational Standards (NOS). This qualification is approved and supported by the Hairdressing and Beauty Industry Authority (HABIA), the standard setting body for hair, beauty, nails and spa qualifications. It is a prestigious qualification that certifies that an SPMU artist has achieved the highest standards in micropigmentation techniques, hygiene, professionalism and is recognised by international employers, governments and professional associations.
Not content to just be 'good', I regularly invest in masterclasses created by global industry experts to keep up with pioneering techniques and safety standards. I also practice daily to perfect these new techniques. Only high grade pigments and equipment are used, to take hygiene to the next level (such as the entirely disposable NanoFlow single use, gamma sterilised microblading tool). I use the Pro Pad digital machine for powder brows, nano brows, lips and eyeliner which not only has a back flow control system that prevents cross contamination, but is also one of the lowest-vibration SPMU machines on the market, causing less trauma to the skin and therefore delivering beautiful healed results.
62 Greenway
Chislehurst
Kent
BR7 6JF
Sublime Beauty is a mobile business, serving the London Boroughs of Bromley, Greenwich and Croydon.